2017 Stewardship Ministry Campaign
GOAL: $1.6 Million

Dear Friends:
We wish to express our most heartfelt thanks to all who contributed to the 2016 Stewardship Campaign, and to those who have already given for 2017! The faith, love and support of the community for the Cathedral and all it represents is felt throughout – thank you for your generous gifts.
The good news is that the 2016 Stewardship Campaign raised a record amount of $1,408,000 from 902 families, and again, we are grateful for this level of participation particularly in a capital campaign year. Special thanks to those of you who helped us reach new levels by giving sacrificially to fulfill a full two or more-day pledge.
Our goal for the 2017 Stewardship Campaign is again set at $1,600,000 to support the daily operations of our Annunciation Greek Orthodox Cathedral:
Ou

r incredible team of priests and committed support staff.

Ministry programs such as Family Night, Religious Education for all ages, GOYA and other youth programs, Greek School, hospital visitations, Senior Citizen fellowship, choir, college ministries, and so much more.

Daily building maintenance, security, utilities, and repairs that keep our Cathedral pristine.
So far in 2017, we have currently raised $1,025,328 from 707 families. To meet the annual stewardship goal for the parish to operate without depending on Greek Festival funding, we ask that everyone submit a new pledge card with thoughtful consideration of what you can give this year. There are four ways to make a pledge:
By text:

Simply send a text to

713-766-6357

with the amount you would like to contribute. Make sure to include the dollar sign

before the amount (example: $25). Within a few minutes, you'll be sent a text with a link to register. Click on the link and enter your cardholder name and credit or debit card information. Once your

registration is complete, you will receive a text verification and a

receipt via email.

For future giving, simply send a text with the amount you wish to

give, and it will process automatically!

Pledge online

at

www.agoc.org/stewardship

.

By mail:

Complete the card with this letter and use the enclosed self-addressed envelope to mail your pledge to our administration office.

Phone in your pledge

by calling Betti Self, our Administrator, at 832-242-9272.
It is vital that we have your contribution on file by April 1, 2017, so that our parish has the timely and necessary resources to meet its annual operating budget. We thank you for all you continue to do for our parish to keep Annunciation Greek Orthodox Cathedral the ever present source of light for all of us. Whether as a steward, volunteer, or donor in support of our many vibrant ministries - we are appreciative of your contribution. We look forward to together, exceeding our community fundraising goal. Please help us get there!
With grateful thanks,
Ellen and Paige M. Cokinos
2017 Stewardship Chairs
If you have any questions or concerns please don't hesitate to contact Betti Self, 832-242-9272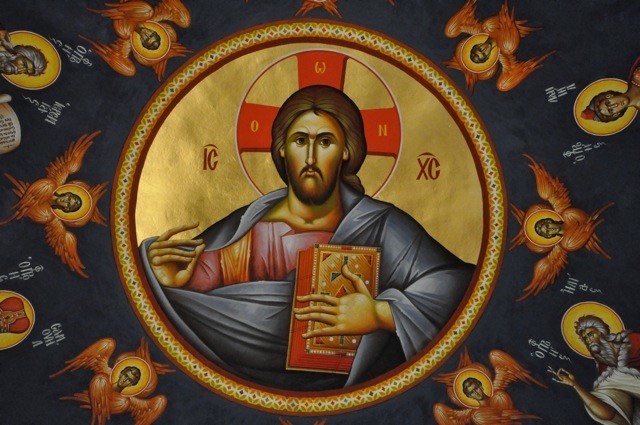 You will be enriched in every way so that you can be generous on every occasion, and through us your generosity will result in thanksgiving to God. This service that you perform is not only supplying the needs of the Lord's people, but is also overflowing in many expressions of thanks to God.
2 Corinthians 9:11-12